Jim Jefferies: Intolerant
Currently Watching
Favorited By
Recommended By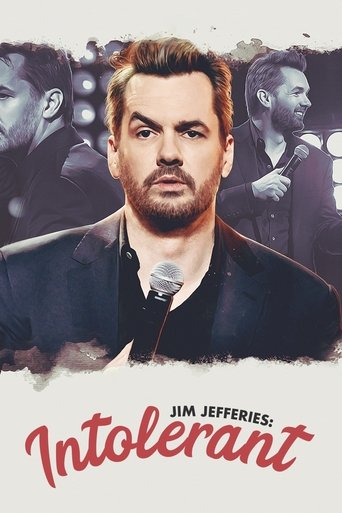 Between scenes from an excruciating date, Jim Jefferies digs into generational differences, his own bad habits and the shifting boundaries in comedy.
Directing:
Writing:
Stars:
Release Date:
2020-07-07
7.5/10
Language:

English

Runtime:

66
Be the First to Write A Review
You May Not Add A Review To This Item Until After Its Release Date!
Please come back and review after 2020-07-07.
Currently Watching
Favorited By
Recommended By