Robot Chicken: Star Wars
Currently Watching
Favorited By
Recommended By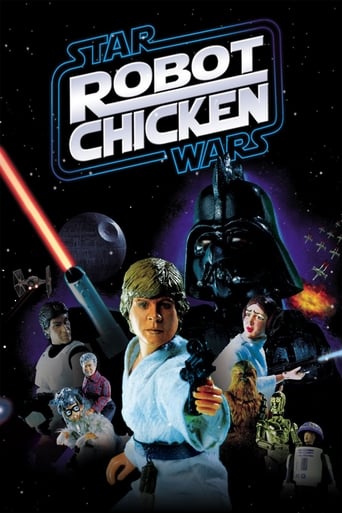 Fans of Adult Swim's "Robot Chicken" and the Star Wars movie franchise won't want to miss this collection of 30 sketches. This hilarious compilation features an array of skits -- such as "Darth Vader's Collect Call" and "Inside the AT-AT" -- as well as the incredible voice talents of Hulk Hogan, Malcolm McDowell, Conan O'Brien and even the original Luke Skywalker himself, Mark Hamill.
Directing:
Writing:
Jordan Allen-Dutton
Mike Fasolo
Seth Green
Stars:
Release Date:
2007-07-17
7.3/10
Country:

US

Language:

English

Runtime:

23
Be the First to Write A Review
You May Not Add A Review To This Item Until After Its Release Date!
Please come back and review after 2007-07-17.
Currently Watching
Favorited By
Recommended By